Get your life back
Stop wasting your time with itch-inducing powders, lotions, pastes, hairpieces, caps, and every other archaic, ineffective hair-loss cover-up option available today.
Meet Zang
With his abundance of knowledge and expertise, compassion, and understanding, along with the fact that Zang is one of the first worldwide practitioners educated by the SMP treatment's inventors, thereby making Zang as one of the most sought-after practitioners by both clients as well as clinics owing to his compassion and understanding.
Using his technical abilities, he has been able to accomplish difficult treatments while simultaneously training and mentoring a future group of SMP professionals who are establishing names for themselves all over the world. The work done by Zang and his team has resulted in over 10,000 satisfied customers and more than 200 SMP practitioners. He is unquestionably the expert among specialists!
Come in and introduce yourself!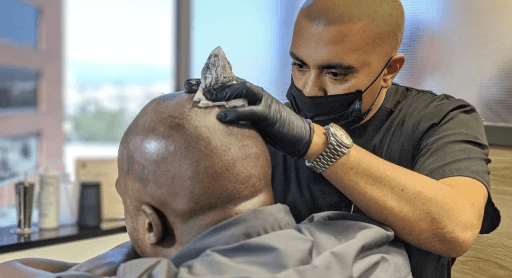 FAQs
What does the term "Scalp Micropigmentation" mean?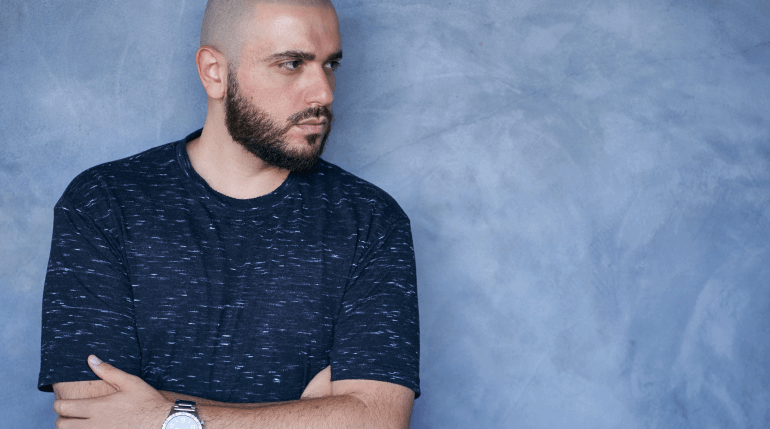 Scalp Using a non-surgical technique, natural plant-based pigment deposits are implanted into the dermal layer of the scalp, creating a natural appearance. Hair follicles are replicated by the pigment deposits, which create the illusion of a complete head of hair. The 5 o'clock shadow style is available if you are entirely bald, and SMP is available if your hair is thinning or you are dissatisfied with your hair restoration results and want additional density.
Can you tell me how many SMP treatments I'll require?
In order to achieve the best results, Scalp Micropigmentation should be performed in a minimum of two sessions, each session being one week apart. Because we are engaging with your skin (the biggest organ on your body) to ensure that our process is successful, we expect some pigment to be rejected by your skin soon following your initial operation. We anticipate seeing substantial benefits after the first treatment, however, we intend to have more completion following the second session. The option of a third treatment, which would take place 1-3 months following the second treatment, is also available.
When does each therapy take place and for how long?
According to the amount of work to be done in each session, it lasts from 2-4 hours and this is mainly because we are building the hairline as well as laying in the fundamental layer, the initial treatment is generally the longest. Following the initial treatment, each successive treatment is generally shorter, however, this might vary depending on how well the prior treatments were retained.
When it comes to hairline construction, who has the power to decide?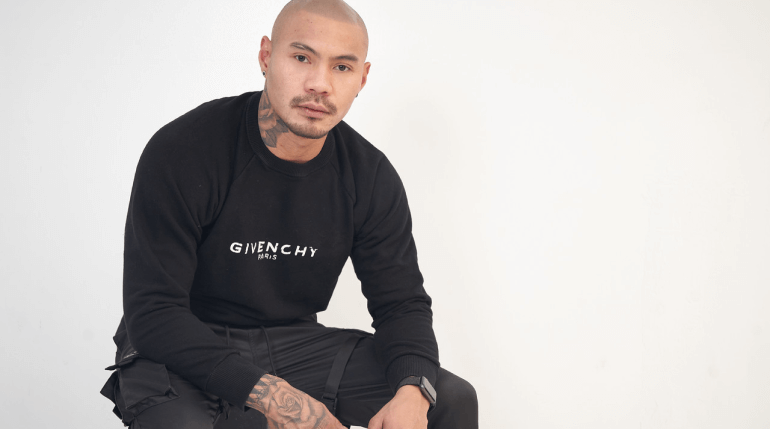 You should consider a number of things before deciding on a hairline as hairline customization is done in order to achieve the most realistic and acceptable result for each individual. Our calculations also take into consideration your own tastes, as there is a wide variety of choices for what might appear natural on any particular individual.
What do I do now that I've received three treatments?
Relax and appreciate the benefits of SMP therapy once you've followed the first aftercare guidelines. The pigments in our restoration programs have a one-year warranty, so if there is any fading of the pigments, you can be certain that we will patch it up at no additional charge to you. Afterward, we'll see each other in a couple of years!
How many "years" are we talking about here? I'm not sure what that means.
Our clients may expect retouching every 5-8 years on average, according to our experience. Although this is a permanent surgery that will remain indefinitely, there is regular wear and tear on the skin's surface that leads it to lighten up through time as a result of the procedure's duration.
Will I be provided with aftercare instructions?
For the best results, it is critical that you adhere to our 4-day post-treatment guidelines in order to avoid excessive fading and any sort of contamination. For the first four days, there is to be no touching, bathing, cutting, or exercising. You are permitted to put on a cap immediately following each treatment. If you plan on sleeping on it, don't worry; the pigment will not smudge or spread on your pillows. For complete aftercare instructions, please refer to the PDF attachment.
Download: Mid-Treatment Advice
Will I be required to take some time off from work when I undergo the SMP procedure?
Using Scalp Micropigmentation, there is no need for surgery or any type of invasive procedure, hence there really is no interruption connected with it; all that is required is that you adhere to the four-day aftercare regimen. Several of our clients walk in for treatment and then return home the same day, and then return to work the next day.
Will folks be able to detect that I've undergone SMP treatment?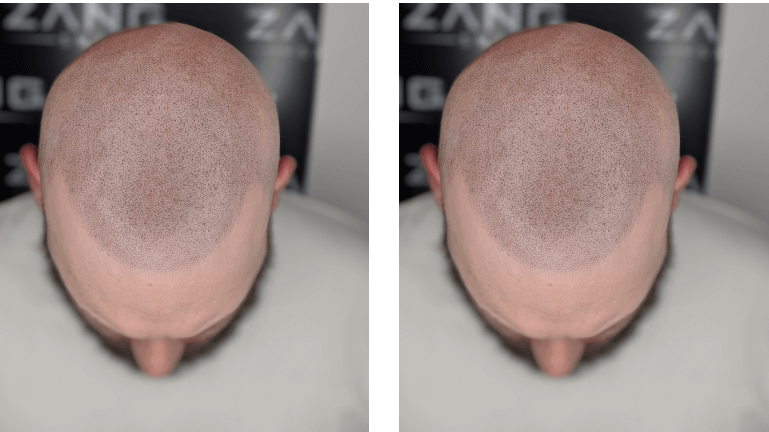 Because the pigments are newly applied, the pigments will seem bolder immediately following the initial treatment. Overnight, you will observe a softening and settling of the colors. The redness will subside within 48-72 hours. The degree of redness is determined by the skin's sensitivity, although more or less all clients will notice a substantial reduction in redness 48 hours following the initial treatment. It will appear entirely natural when the first settling phase is complete.
Will the SMP Procedure hurt?
SMP is not as painful as a regular tattoo according to the majority of customers who have undergone the procedure. However, your health and safety are our top priorities, therefore we assess pain tolerance on an individual basis and our professionals will make certain that the procedure runs as smoothly as possible for you and your family.
Is it necessary for me to maintain my shaven appearance?
Our team will evaluate your hair loss either during the appointment or through an online evaluation. Having determined the type of hair loss you have, we can devise a treatment plan that includes the style and look we propose for you that would be most effective with our SMP technique.
The quantity of covering we have produced on the top of your head with SMP necessitates that clients with Norwood 6-7 hair loss retain a shaved appearance. It will become more noticeable when your hair on the back and sides continues to grow since there is a distinct difference in color between your hair and your SMP. As a final result, we are recreating hair follicles with pigmentation, which will never develop or provide a 3D texture, and this operation is considered permanent cosmetic surgery.
Filler treatments are used to increase the density of a current hairline and/or the density of the crown. For clients who still have hair left near the region where the SMP will be applied, they will make excellent candidates for filler procedures.
Do you offer scar concealing services procedures as well?
Yes! The treatment of male pattern baldness with scalp micropigmentation is not the only application for the procedure. It can also be used to cover up scars from past operations or injuries, if necessary because with SMP treatment, it can also be used to hide both FUE and FUT transplant scars.
Should I cut my hair to a certain length before I undergo SMP treatment?
If we are doing a filler treatment or scar concealing, we generally ask our customers to arrive with their hair at the shortest length they intend to retain, unless otherwise specified. You would have to shave your head prior to coming in for treatment, and you would need to keep it at that length during the treatment process.
How can I properly maintain the area that had undergone SMP treatment?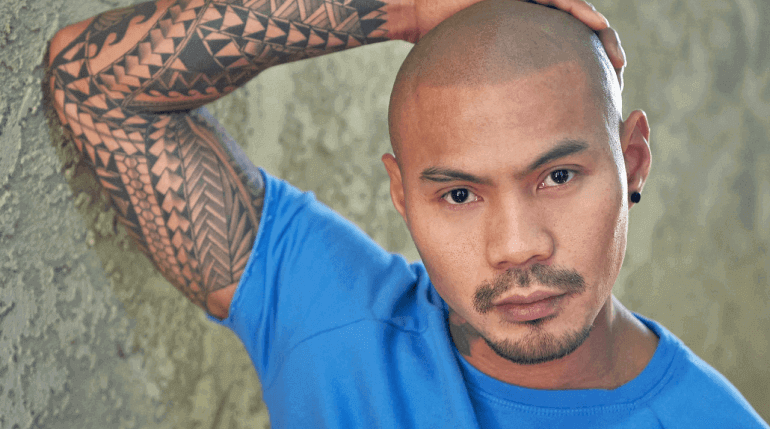 For the duration of your therapy, we will provide product recommendations to you. Take a look at the link to our product recommendations page for further information.
Is Continued shaving of my head will have an impact on the therapy?
Because the therapy is in your epidermis layer, you may shave and wash your hair on a daily basis without causing any damage, because the truth is, we have a vast number of customers who shave their heads on a daily basis even after the procedure.
In what ways can I shield my SMP from the sun to the greatest extent possible?
If the pigments are exposed to too much direct sunlight, they will deteriorate, and over time, you will be causing damage to both the treatment as well as your scalp. Always wear sunscreen or a hat when you're going out and anticipate being in direct sun for more than an hour, regardless of the weather.
What is the cost of SMP?
Each patient's cost for SMP is determined on an individual basis, based on the extent of their hair loss and the volume of treatment that is required. Two treatments are scheduled one week apart, with a third treatment scheduled one to three months following the first. A single treatment for scar concealing will cost between $800 and $1000. It costs $2400-$3400 to treat class 2-4 hair loss. $ 3400 to $4200 for class 5-7 hair loss It costs $4200-$5200 for 2-3 treatments on the top of the scalp with scar concealing.
When do SMP treatment payments fall due?
Your treatment dates with us are only secured with a $400 booking deposit. An appointment usually requires a waiting period of 8 weeks. Afterward, we divided the funds evenly across the first two treatments, and you can also avail yourself of our financing offers.
Where will I start with my SMP journey?
If you want to avail of our free consultation, you can give us a call at 310-425-4975, or send us an email at or info@zangsmp.com . Also, instead of coming in, you can opt to send us a photo of your scalp showing the top-down view and the birds-eye view along with an image of your scar, if any, and then we will set a schedule for a phone consultation or through Facetime/Skype video appointment with you.
Send us a message