Get your life back
It is now time to say goodbye to those itch-inducing powders, lotions, pastes, hairpieces, and caps, as well as every other antiquated, useless hair loss concealer available today. Make that call now!
Meet Zang
Due to his breadth of skillsets, empathy, and compassion, and being one of the first international experts taught by the developers of the SMP therapy, Zang is one of the most sought-after specialists for both patients and clinics.
Zang has been able to do challenging treatments while concurrently educating and mentoring a new generation of SMP experts who are creating reputations for themselves across the world. Zang together with his team's efforts has resulted in over 10,000 happy clients and over 200 SMP practitioners, making him undoubtedly the expert among experts!
Come in and say hi!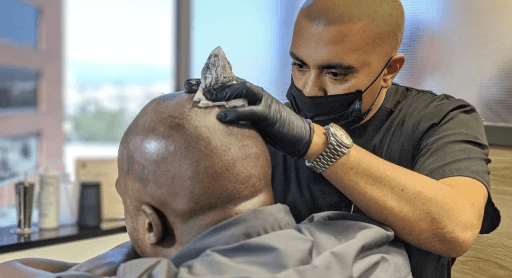 FAQs
What is Scalp Micropigmentation or SMP?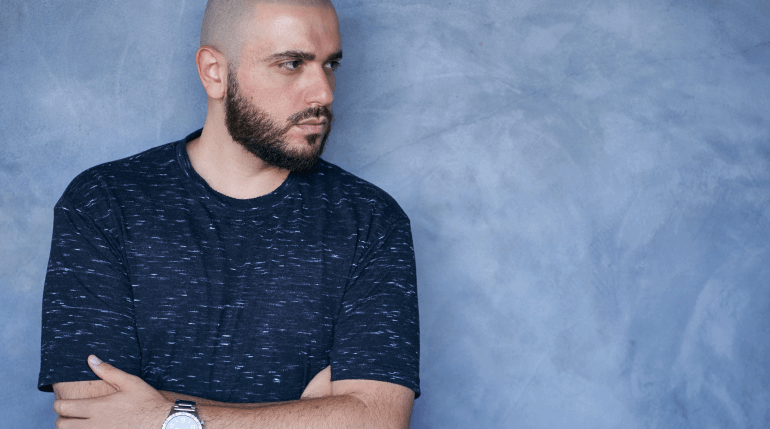 Scalp micro pigmentation deposits derived from plants are inserted into the scalp's dermal layer via a non-surgical method, giving the scalp a more natural touch. The deposits of the pigment are going to mimic your hair follicles thereby providing the patient the appearance of a head full of hair. If your hair is completely bald, the 5 o'clock shadow appearance is obtainable; if your hair is receding or you are unsatisfied with your hair transplant results and need extra density, SMP is the technique for you.
How many SMP treatment sessions should I expect?
Scalp Micro-pigmentation is typically done in 2 procedures one week apart. Due to the fact that we are dealing with your skin, which is the largest organ on your body, to secure the success of our treatment, we have already anticipated that some pigment will be rejected by your skin soon following your first treatment. We expect to notice significant improvements during the first operation, but more towards the completion of the treatment following the second session. The third session will depend on the necessity, but if it is needed, it will be done in around 1 to 3 months after the second treatment and then we will finalize the results.
How long will each treatment take?
Each procedure will usually last from 2-4 hours, depending on the scope of the work. The initial treatment is typically the most time-intensive, as we are reconstructing the hairline and also implanting the hair's basic layer. Each subsequent treatment is typically shorter in length, although this may vary based on how well previous treatments were maintained.
Who will determine the hairline construction?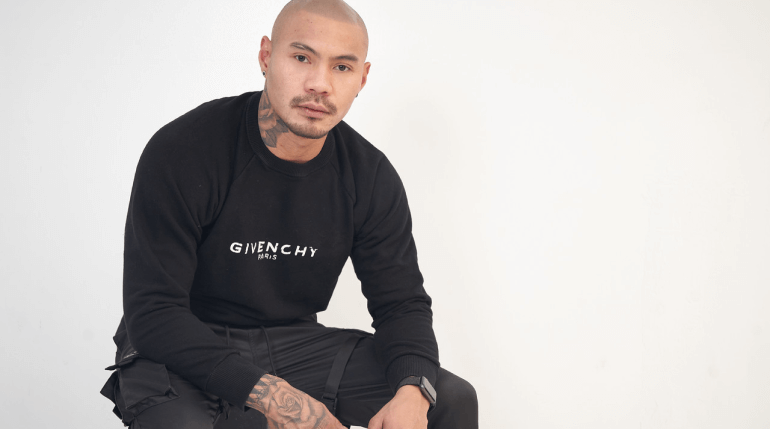 There appears to be a range of factors that determine which hairline is the best fit for you. We tailor your hairline to your individual features to see to it that we will get the most natural and appropriate result possible. Additionally, our calculations take your own preferences into account, as there are several options for what may seem natural on any given person.
What am I going to do after undergoing 3 treatments?
After following the first aftercare instructions, you may relax and enjoy the SMP therapy's advantages. We do offer a one-year guarantee with our treatment plans, so if any pigment fading occurs throughout that time, you can be certain that we will correct it at no additional expense to you, and then we'll talk again in a number of years!
After my SMP treatment, how long does the phrase "a few years" will actually take?
Generally, our clients will want touch-ups within the first 5-8 years after the treatment. Even though this is a permanent procedure that will remain eternally, frequent wear and tear on the surface of the skin is going to cause it to lighten over time due to normal wear and tear.
What are the aftercare instructions?
To avoid excessive fading as well as other forms of taint, it is important that you follow our 4-day post-treatment important part. No touching, washing or cutting is permitted during the first four days, nor is exercise permitted. After every procedure, you may immediately wear a hat. If you intend to sleep on it, there's no need to worry regarding the pigment smearing or spreading on your pillows and you can refer to the attached PDF for detailed aftercare instructions.
Download: Mid-Treatment Advice
Will I need to take some days off of work after the SMP treatment?
Since the micropigmentation of the scalp is a procedure that is non-invasive and non-surgical, there really is no waiting period; all that is necessary is that you follow the postoperative directions for four days. We had a lot of patients who come in for SMP treatments and they can still leave the same day returning to work by the next morning.
Will people notice a difference in color after the SMP treatment?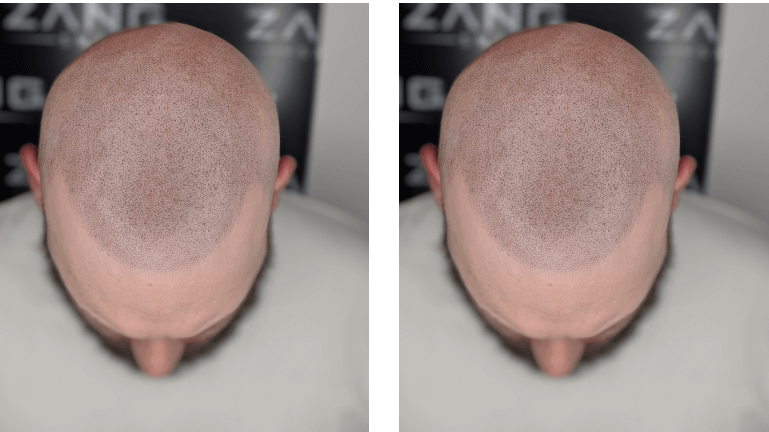 Due to the fact that the pigments are fresh, they will seem bolder immediately following the initial treatment. While you're awake, you'll notice a subtle softening and settling of your skin's hues. The redness should dissipate after 48-72 hours. The level of redness is influenced by the client's skin sensitivity, however, almost all customers notice a significant decrease in redness 48 hours after their initial treatment. After the initial phase of settling in, your treatment will seem completely natural.
Is the SMP procedure going to hurt?
The majority of individuals who have undergone SMP report that the pain is not as intense as that of a traditional tattoo. While each client's pain threshold is unique, your health and safety are our first concerns, we see to it that our specialists will ensure that the operation is carried out as efficiently as possible.
Will I need to keep a shaved head?
We will assess your baldness at your session or via a web-based assessment. Once we have a clearer understanding of the kind of loss of hair you are encountering, we can design a treatment approach that incorporates both your current style and the appearance we recommend for the most successful use of our SMP method.
Due to the amount of coverage we have created on the crown of your head with SMP, individuals with Norwood 6-7 hair loss must have their hair cut to maintain their look. It will become more visible when your hair on the rear and sides grows, as there is a distinct color contrast between your hair and the SMP. As a consequence, we are rebuilding hair follicles with pigmentation that will never grow or generate a three-dimensional texture, making this procedure deemed permanent cosmetic surgery.
Filler procedures are those that enhance the thickness of the current hairline and/or the crown. Clients who retain residual hair in the treatment area, allowing us to blend the SMP into the adjacent hair, are great candidates for filler treatments.
Do your services include scar concealment?
Yes! We are not restricted to treating male pattern baldness, since scalp micropigmentation has a variety of applications. Additionally, SMP can be used to conceal scars from previous procedures or traumas, as well as scars following FUE and FUT transplants.
Before the SMP procedure, will I be required to cut my hair?
If we are performing a filler treatment or scar concealing, we generally ask our customers to arrive with their hair at the shortest length they desire to retain, except as otherwise specified. For those who suffer from category 6 or 7 hair loss, it is necessary to shave their heads before coming in for the procedure and to keep them that way during the treatment process.
To ensure optimum maintenance after the treatment, what should I do?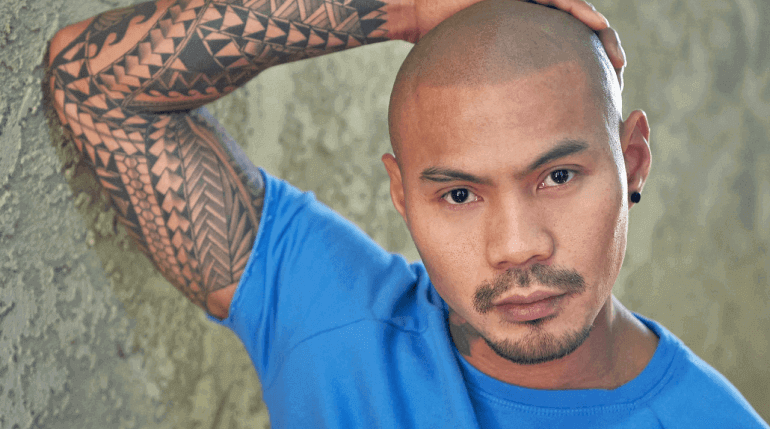 Our team will assist you with product recommendations during the course of your therapy and you can check these product suggestions on this page for more information by clicking on the link.
Do I have something to worry about when I continue to shave my head?
You may continue shaving and washing your hair on a regular basis; the treatment will not be harmed because it is performed on the epidermal layer of your skin. Indeed, the vast majority of our patients who have undertaken this procedure shave everyday!
How to protect my newly pigmented hair from the sun?
If the pigments are subjected to excessive amounts of direct sunlight, they may become weak, resulting in harm to both the process and your scalp over time. Always apply sunscreen or wear a hat if you plan to spend more than an hour in the sunlight, irrespective of the weather.
How much will the SMP treatment cost?
SMP is priced on a personalized basis, depending on the level of hair loss and the amount of treatment necessary, so the first two operations are planned one week in between, with the third scheduled between one and three months after the second. Each scar hiding therapy costs between $800 and $1,000. It costs approximately $2400 and $3400 to treat hair loss in categories 2-4. Hair loss in categories 5-7 costs around $3400 and $4200. The top of the scalp, including scar concealment, ranges in price about $4200 and $5200 for a three-procedure series.
When are payments for the SMP procedure will fall due?
Reservation deposits of $400 are necessary to secure your different treatments with us. Ordinarily, appointments are booked 8 weeks ahead of time. The money is then split 50/50 between the first two procedures, and the great news is that we can also finance them.
How to start my SMP treatment?
To schedule a free consultation, please contact 310-425-4975 or email info@zangsmp.com . Since we serve clients worldwide, instead of going in, you may send us a photograph of your scalp (top-down, birds-eye view) with the scar and we will schedule a telephone consultation or Facetime/Skype online video session.
Send us a message