Meet Zang
Zang is a widely respected and highly-sought practitioner of scalp micropigmentation. He is proud to have been among the very first individuals to be trained in administering these treatments by those who created the SMP hair loss solution. His tutelage has come from the very best and Zang has gone on to administer scalp micropigmentation over 10,000 times for clients in Rosemead and all around the world.

His empathy, compassion, and unrivaled knowledge in scalp micropigmentation have made him a pioneer in the industry and placed him at the forefront of this solution for hair loss that is only growing in popularity with clients who have all types of hair loss.

Contact our office to schedule a consultation and find out how scalp micropigmentation can change your life.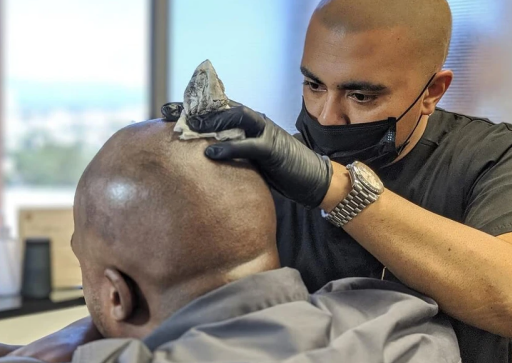 FAQs
What is Scalp Micropigmentation (SMP)?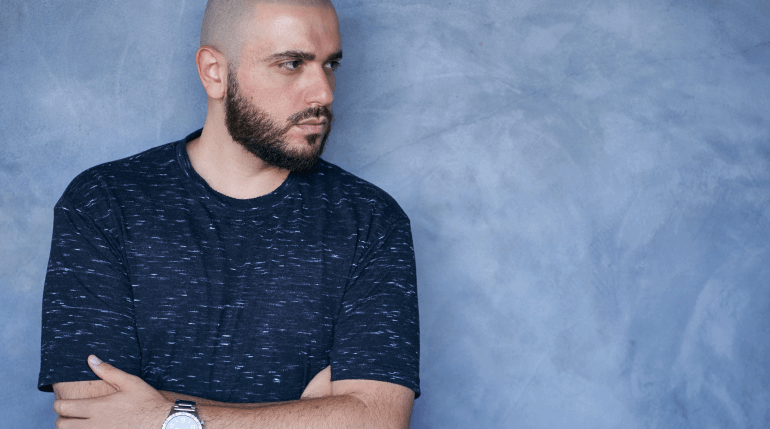 Scalp micropigmentation is a non-invasive process that uses micro-needles to implant pigment deposits into the dermal layer of the scalp to make it appear as if no hair loss has occurred whatsoever. After the treatments have been performed you will look like you have a full head of real hair.

The SMP process is an effective means of treatment for clients with thinning hair or a complete loss of hair. Scalp micropigmentation is ideal for providing a thicker density to existing hair while clients who have total hair loss can get a whole new look with a five-o-clock shadow aesthetic along the scalp.

Many of our clients have tried other treatments such as topical sprays, creams, and hair transplants. But when those have proven ineffective, ZangSMP delivers results.
How many treatments do I need?
An effective scalp micropigmentation regimen often requires only two treatments, given one week apart from each other. There are two treatments administered to each client because the skin has a tendency to reject some amount of the pigment shortly after implantation. The second treatment is applied soon after the first to restore some of the pigment that is inevitably lost.

Some clients may require a third treatment to ensure the desired results are achieved. That third session will occur one to three months after the second, unlike the duration of one week that occurs between the first and second treatments.

The decision for applying a third treatment is made after you and your practitioner determine if the two earlier treatments have provided the expected results.
How long is each treatment?
The length of each treatment session can vary from one client to the next. The average time necessary to administer scalp micropigmentation can range from two to four hours. The first treatment usually takes a little longer than the second or, if necessary, the third treatment since that is when the hairline and the foundational layer are both constructed.

Second and third treatments can take less time but this will depend largely on how much work is needed to meet the client's particular objectives.
Who decides on the construction of the hairline?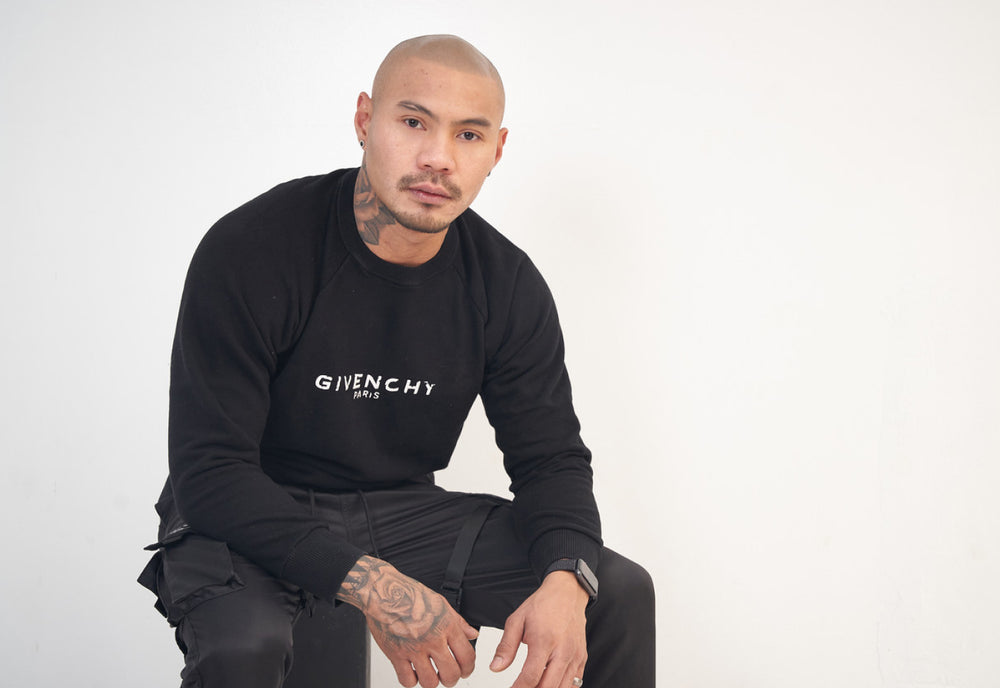 The practitioner and the client will discuss the options available for constructing an appropriate hairline that best complements the features of the individual. The hairline should look completely natural and be tailored to the personal needs of the client. Once a decision is made, the practitioner will apply the treatment accordingly.
I've already had 3 treatments, now what?
Three treatments is typically the maximum during the first series of scalp micropigmentation. But in order to get the best possible results, the client will need to follow the series of after care instructions that are offered after treatment. They will provide a blueprint for preserving the SMP treatments in the first few days after implantation.

All work performed by ZangSMP is backed by a one-year satisfaction guarantee. In the event that any pigment begins to fade or become lighter, our practitioners will perform any needed touch-ups free of charge.
What are the aftercare instructions?
The after care instructions are built around very simple precautionary measures. The client will be instructed not to wash or touch the scalp, not to workout, and not to cut any existing hair for a period of 96 hours after treatment. There are other guidelines included such as how to sleep and whether or not the client can wear a hat. Sleeping will not be an issue as the pigment will not smear or smudge, nor leave any marks or stains on a pillow or bedding.
When will a touch-up be necessary?
Pigments that are inserted into the skin are designed to be permanent. But the skin, especially the scalp, can be exposed to all manner of wear and tear and the pigment will start to fade or lose its brilliance over time. Clients who have undergone scalp micropigmentation will likely need to have the work touched up around five to eight years after the initial set of treatments are administered.
Will I miss any work during treatment?
Scalp micropigmentation is a non-invasive procedure. There is no surgical process associated with SMP treatments, therefore, there is no downtime required. You can go back to work the very next day after receiving a scalp micropigmentation treatment.
Will people be able to tell I have had the treatment done?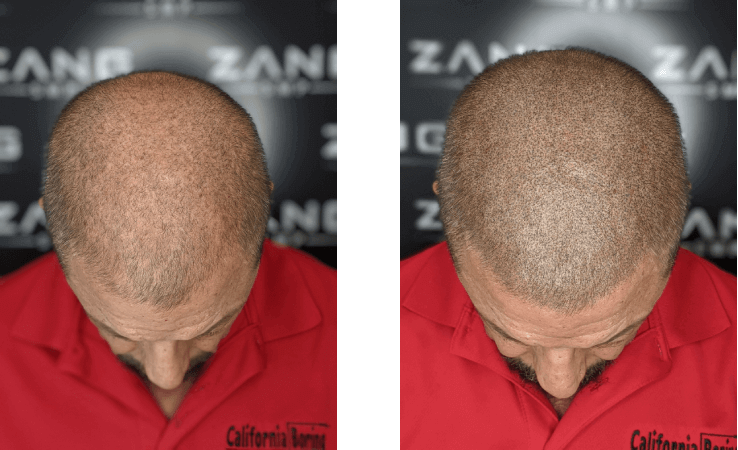 When the pigment is first deposited, it will look darker and bolder. But that will fade a bit as the pigment settles and softens overnight. You may also have some visible redness directly after the treatment is administered. You can expect that to dissipate after a couple of days. Clients with sensitive skin will likely have more visible signs of redness but it will still disappear in a matter of days.
Is SMP Painful?
Each client has a different threshold for pain. What some might consider uncomfortable or even painful, others find just the opposite. SMP treatments are very similar to getting a tattoo, any clients who have had one of those applied in the past will get an idea of the level of discomfort they might find with scalp micropigmentation. Many of our clients who have tattoos report that SMP is far less painful or uncomfortable by comparison.

Bur ZangSMP wants every client to have a safe, healthy, and positive experience with the scalp micropigmentation process.and our practitioners will take every precaution to ensure that takes place.
Do I need to keep the shaved look?
During the initial consultation, one of our practitioners will discuss the challenges of your hair loss and the goals you wish to achieve. Once we get an understanding of the classification that applies to your hair loss, a treatment plan can be established and implemented for solving the issue.

We classify the level of hair loss for each client on the Norwood scale. Clients at a six or seven on that scale will need to keep the shaved look due to how much micropigmentation will be required on the scalp. When the hair at the back and sides continues to grow in, a significant contrast will be visible between the pigment and your actual hair. This is due to a lack of texture in the pigment and a distinct texture of the hair. Keeping the shaved look will help to eliminate that problem.

Some clients may request SMP treatments as a means for adding density to the hairline or at the back of the head. But a client must first have enough of their actual hair left with which to blend the SMP treatment in order to be considered a viable candidate for the procedure.
Do you perform scar concealment?
SMP treatments can be just as effective in concealing injury or surgery scars as they are replicating lost hair follicles from male pattern baldness. Both FUE and FUT transplant scars can be concealed with SMP.
Do I need to cut my hair before the SMP treatment?
The requirement for cutting the hair ahead of scalp micropigmentation is determined based on the type of treatment being administered. Filler and scar concealment treatments will require that the hair be cut to the shortest length possible. Clients who fall at a Norwood six or seven classification for hair loss will need to shave the head completely and continue doing so going forward.
What do I do for optimal maintenance?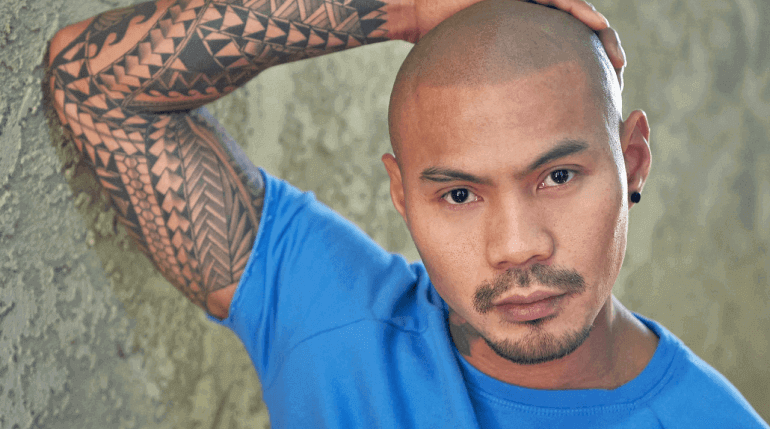 Your practitioner will review the proper maintenance routine with you after treatment in order to preserve the pigment from your scalp micropigmentation. You can access the link to our products recommendation page on our website for more information.
Will it affect the treatment if I continue to shave my head?
Shaving the head will not affect the treatment in any way. The reason being that scalp micropigmentation implants the pigment deep into the epidermis. Shaving or washing the scalp after the treatments are performed will not damage the pigment. Just be sure you wait to do both of these after the four day period as outlined in the after care instructions.
How do I best protect my SMP from sunlight?
The best way to protect your scalp micropigmentation from sunlight is to avoid direct exposure for a prolonged length of time. Avoid staying in the sun for more than an hour but if that is not possible for whatever reason, apply a strong sunscreen or wear a hat...or both!
How much does SMP cost?
The average cost for scar concealment treatment is around $800-$1000 per session. For class two to class four hair loss, the price is $2400-$3400. Class five to class seven hair loss is $3400-$4200. Top of the scalp with scar concealment ranges from $4200-$5200 for two to three treatments.
When are the payments due?
ZangSMP currently has an eight-week long waiting list to secure an appointment. We ask every client to put down a $400 deposit to book their first appointment. When the client receives their SMP treatments within a week of one another, the payments will be split between the two appointments. We offer financing options for clients who require some assistance.
How do I get started?
You can get started by calling us to schedule a consultation at 310-425-4975 or emailing us at info@zangsmp.com. The initial consultation is free of charge. We have given clients just like you a whole new lease on life by showing them how to fight back against hair loss through scalp micropigmentation.

ZangSMP has worked with clients from all around the world and we can do the same for you. Simply send us a photograph of your scalp (top down, bird's eye view) or a photograph of the scar you wish to conceal. From there we can schedule a remote consultation by phone, Facetime, or Skype to discuss the options available for solving your hair loss concerns.
Send us a message