Biggest concerns for those looking into Scalp Micropigmentation is "I want a natural hairline". When you say the word natural, we understand you are referring to something that is not drawn on sharply like a stencil or edged up so harshly that will draw the wrong attention. However, only overly done or super sharp hairlines do not give off the bad impression, it is also hairlines drawn poorly where the shape does not make any appropriation to your proportions of your head. Placement, positioning, and proportions are components that the practitioners at Zang SMP use to decide what is an appropriate (natural) hairline for the client. However, if you were to receive a SMP procedure somewhere else and the hairline is not too our standards, we can repair it if there is room for us to go lower and blend in our new procedure with the previous work from the other provider.
If the hairline is too sharp and near the limit of where it should be, we would recommend laser removal. However with the hairline needing to be just softened up, we can soften the edges and make it look more soft. The practitioners at Zang SMP have many years of experience and many portfolios of clients and worked among plenty of cases with a variety of head shapes and hairline requests. Ultimately the practitioners can judge where is natural proportions of your head on where the limit of the hairline placement, and the shape going up going along the head based on it's shape. These things allow us to provide the more natural and seamless hairline treatments.
A hairline is the first impression that someone will look at subconsciously, and if the hair line is not at a natural placement and does not have natural execution, you'll draw unwanted attention. You do not want something that will also give away that you had SMP done too.
Before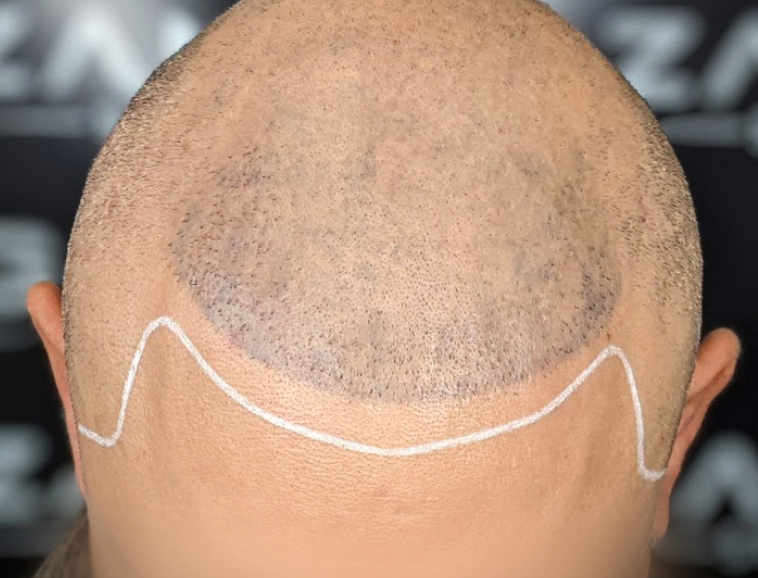 Before
Before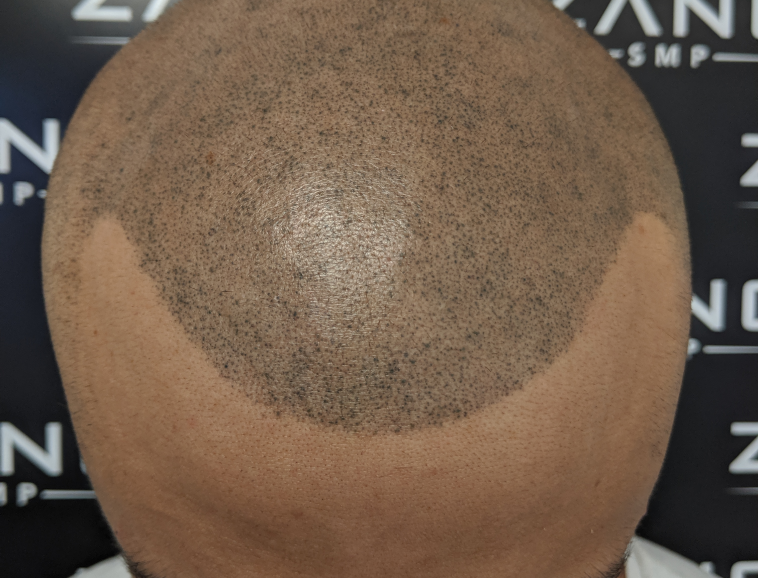 After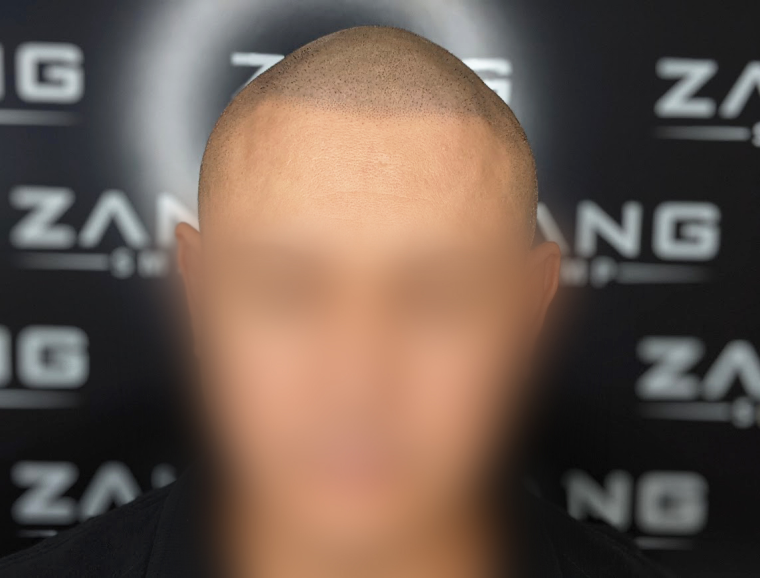 After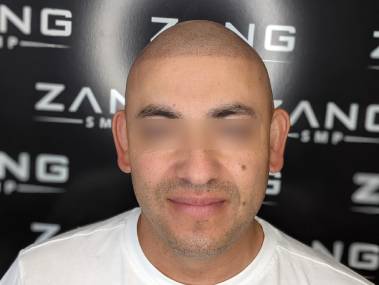 After