Platelet-Rich Plasma Therapy (PRP) is an effective, non-surgical method for maintaining or thickening existing hair. PRP can be performed in conjunction with Scalp Micropigmentation (SMP) for clients who would like to achieve maximum hair density with no surgery and no downtime. Each session of PRP takes approximately 45 minutes to complete.

During a session of Platelet-Rich Plasma Therapy, a small amount of your blood is drawn and then spun in a centrifuge for about 15 minutes. This isolates the plasma, which is the part of your blood that contains incredibly powerful proteins, also known as growth factors. These proteins are known for effectively producing and supporting cell healing and growth. 
When the plasma is then injected into your scalp, it helps to create new blood vessels and increased circulation around the hair follicles. The result is a significant boost in the thickness and health of your hair. At Zang SMP, we have had plenty of clients who have taken a successful two-pronged approach to fighting their hair loss with both PRP and SMP simultaneously.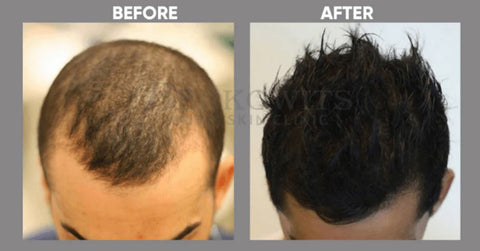 Get a personalized quote for your treatment with ZangSMP
All consultations are always FREE. We offer in-person consultations, and virtual consultations through video call or phone call.